CPS6100 E-PTFE JOINT SEALANT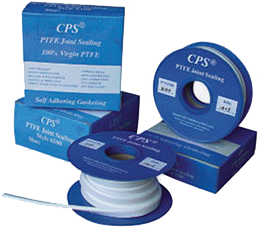 · PRODUCT INTRODUCTION
CPS 6100 PTFE joint sealant is made from 100% pure virgin PTFE resin, which is developed by using special process for highly fibrillated structure. It's high tensile strength and flexible gaskets material impervious to gases and liquids after compression. Stable under high temperatures, resistant to creep and cold flow. A few sizes stock will satisfy practically all needs, save gasket
inventories maintenance time. Use it on fragile equipment like glass, plastic and ceramic or damaged sealing surfaces.。
· 6100 SPECIFICATIONS

---
Cathlon Sealing Sheet & Gasket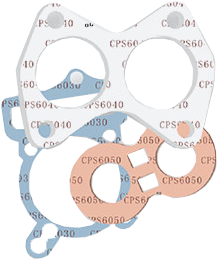 CPS6030—PTFE with micro glass bead
Material characteristic:
1. Good recovery and compressibility
2. Wide range of application for chemical medium
3. Apply extensive temperature range
4. Good Mechanical strength
5. Easy to set up and take down, no more leftover
6. Anti-aging and Corrosion-resistant can be Long-term stock
Supply range:
1. Length x width:1500mm×1500mm / 2000mm×2000mm
2. Thickness:1.0mm~8.0mm
3. DIA. less than 2000mm for gasket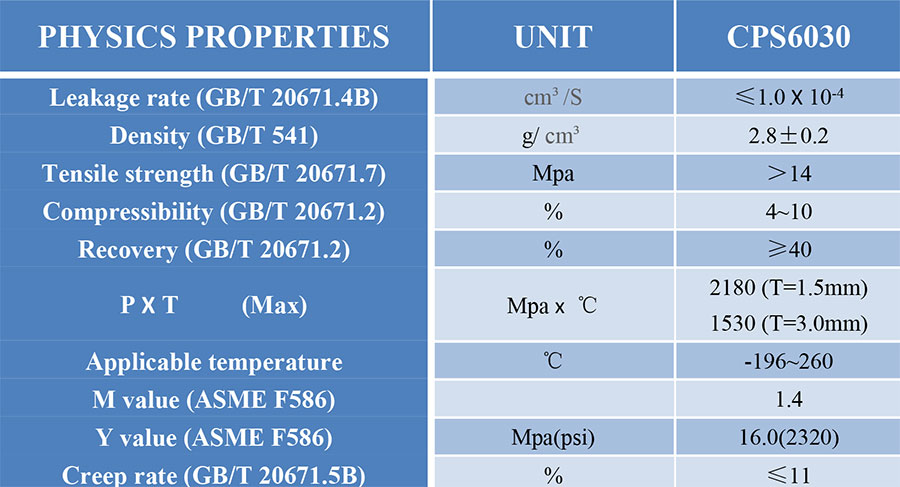 ---
CPS6040—PTFE with barium sulfate

Material characteristic:
1. Can be bear more load
2. Good recovery and compressibility
3. Wide range of application for chemical medium
4. Special for alkaline work conditions
5. To stop leakage of a very good role
Supply range:
1. Length x width:1500mm×1500mm / 2000mm×2000mm
2. Thickness:1.0mm~8.0mm
3. DIA. less than 2000mm for gasket
Application recommendations
Environmental requirements applicable to the production of clean products processing is a wider application of materials, good anti-cold flow creep and stress relaxation, in particular the use of pharmaceutical and food industry.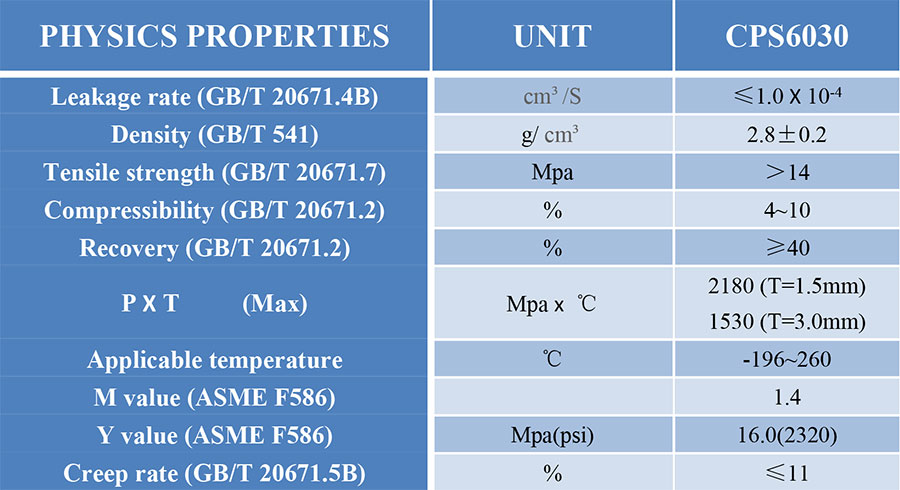 ---
CPS6050—PTFE with silicon dioxide

Material characteristic:
1. Well elastic energy of compression recovery
2. Excellent compressive strength, resistance to creep and cold flow
3. Compensation for stress relaxation
4. Extensive chemical adaptability
5. Better reduce or prevent leakage
Supply range:
1. Length x width:1500mm×1500mm / 2000mm×2000mm
2. Thickness:1.0mm~8.0mm
3. DIA. less than 2000mm for gasket
Application recommendations
It is widely used in petrochemical, petroleum, chemical, polysilicon, papermaking, metallurgy, water supply and water treatment industries. It has a wide range of applicability and can reduce the complexity and diversity of storage materials.